The editors of Motor Trend today named the Alfa Romeo Giulia as its 2018 Car of the Year®, best representing exceptional value, superiority in its class and impact on the automotive scene. Since its global reveal in June of 2015, the all-new Alfa Romeo Giulia has already earned over 100 awards globally.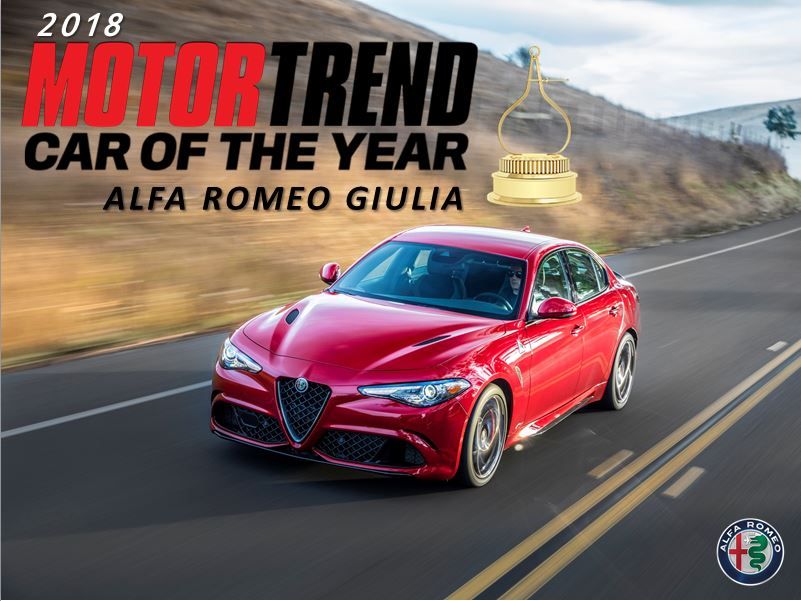 "Motor Trend's judges agreed that the Alfa Romeo Giulia is the new ultimate driving machine," said Ed Loh, Motor Trend Editor-in-Chief. "Alfa Romeo developed a car that is perhaps the finest handling sedan on the market."
Motor Trend judges evaluated 26 models with 46 variants on three separate courses at a professional automotive test center before finalists are selected. Out of its third-largest field ever – Motor Trend's judges narrowed the field to eight Car of the Year finalists, including the Alfa Romeo Giulia.